---
A serial journal of cogent reflections and irreverent insights on the social effects of capitalism and the roots of partisan politics. Pairing prose with HDR photography and "flash points" drawn from current and historical perspectives, the author seeks to recover lost wisdom and courageous action beyond the shouting and noise of today's headlines. 
Chapter Three:
Ghosts of Past, Present, and Yet to Come
Time Range: 1911, 2011-12
Would not progress and economic growth lift all ships? Rather than economic cycles leading to greater economic division and social fragmentation, would there not transpire higher levels of educational attainment, greater entrepreneurial opportunities, and increased social mobility? In time, isn't it logical to think that an investment class would value knowledge and motivation for its workers, leading to better working conditions, not worse? How could it be otherwise? With time, progress would surely come.
Like the ghosts of Past, Present, and Yet to Come in Dickens's A Christmas Carol, recently published as Marx trekked his way toward the Red Lion Pub, Marx's portrait of the rich and poor tweaks the imagination and conscience. With little sentimentality, he predicted that society would repeat a pattern of boom and bust, with causalities counted, surprise voiced, and renewed commitment to the same pattern over and over again.  His writings suggested that we would all be caught in a matrix of exploitation and protest already calculated into the design, until the final act — Judgment Day. Is it true? Are we simply trapped in a version of the movie Jerry Maguire, with the Cuba Gooding Jr. character shouting, "Show me the money!"?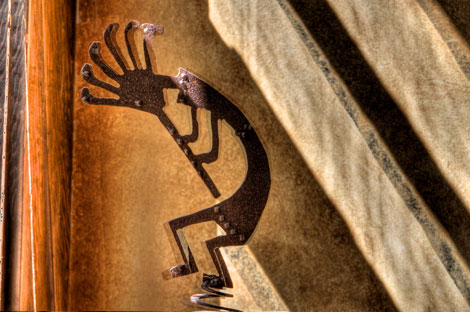 FLASH POINT
New York City, March 15, 1911

 In the Triangle Shirtwaist Factory Fire, 146 garment workers died. The doors and stairwells to the exits had been locked to prevent theft and employees' taking unauthorized breaks. Most of the workers who died were Italian and Jewish immigrants aged 16 to 23. Many died leaping from the eighth, ninth, and tenth floors.
 
In the 20th century, with the exception of one other fire and the destruction of the World Trade Center on September 11, 2001, it was the deadliest disaster in New York City's history.
There were no eight-leaved clovers here, only actual working people. The fire stirred public outrage and forced city agencies to initiate safety reforms. The devastation also stimulated the growth of the International Ladies' Garment Union in their efforts to battle sweatshop conditions.

Chengdu, China, May 2011

"[An] explosion ripped through Building A5 on a Friday evening last May, an eruption of fire and noise that twisted metal pipes as if they were discarded straws.

"When workers in the cafeteria ran outside, they saw black smoke pouring from shattered windows. It came from the area where employees polished thousands of iPad cases a day.

"Two people were killed immediately, and over a dozen others hurt. As the injured were rushed into ambulances, one in particular stood out. His features had been smeared by the blast, scrubbed by heat and violence until a mat of red and black had replaced his mouth and nose.…

"In the last decade, Apple has become one of the mightiest, richest and most successful companies in the world, in part by mastering global manufacturing. Apple and its high-technology peers — as well as dozens of other American industries — have achieved a pace of innovation nearly unmatched in modern history.

"However, the workers assembling iPhones, iPads and other devices often labor in harsh conditions, according to employees inside those plants.… Employees work excessive overtime, in some cases seven days a week, and live in crowded dorms."

~ New York Times, January 26, 2012

Mike Daisey, creator of the one-man show The Agony and the Ecstasy of Steve Jobs, defended his theatrical license when confronted with inaccuracies in his portrayal of certain events and dialogue based on interviews in Chengdu:

"I stand by my work. My show is a theatrical piece whose goal is to create a human connection between our gorgeous devices and the brutal circumstances from which they emerge. It uses a combination of fact, memoir, and dramatic license to tell its story, and I believe it does so with integrity. Certainly, the comprehensive investigations undertaken by the New York Times and a number of labor rights groups to document conditions in electronics manufacturing would seem to bear this out."

~ Huffington Post, March 16, 2012

"Foxconn Technology Group will keep on increasing worker salaries in China and cutting the hours of work, Chairman Terry Gou said on Sunday, after it came under fire for poor working conditions for employees making Apple iPhones and iPads.…
 

"We have a saying now in the company, 'You work fewer hours, but get more pay,' Gou told Reuters at the 2012 Boao Forum for Asia in China's Hainan island province. 'We won't stop here and will continue to increase salaries.'"

~ Reuters, April 2, 2012

Next Week: Out of Depression and War, a New Vision of Wealth Distribution