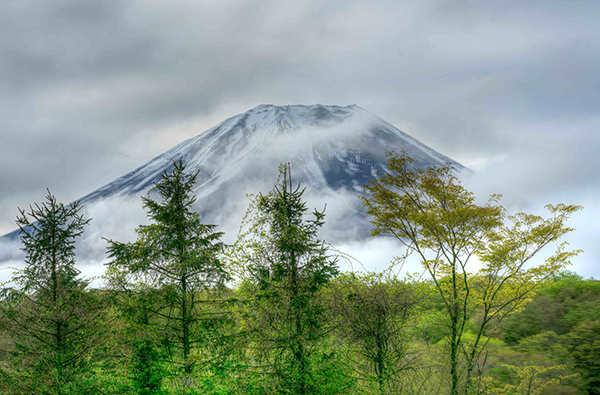 On May 12, 2017, the Goi Peace Foundation convened a symposium at United Nations University in Tokyo, Japan. The theme, "Co-creating a World in Harmony and Balance" , was an expression of the Fuji Declaration and Soul of WoMen Initiative begun two years earlier.
I have worked with the Goi Peace Foundation for many years and was witness to the development of both the Declaration and Initiative. This symposium brought together thirty-five global leaders to address five perplexing dualities we encounter within a framework of oneness.
We knew there could be no way these leaders would be able to present even a fraction of their work in the world. How could we design a day that held a spark of the greater intention we all felt was possible when too many speeches might deaden the energy of the room? How could we work with an emergent perspective rather than one that focused solely on content? Adding to the complexity, the seating and tables were largely fixed and the symposium sponsors felt strongly that everything spoken should be available to everyone (an audience of about 50 people were in the hall with us) so no breakout sessions were possible.
Here are two excerpts from the day.
The first is an opening talk given by Yuka Saionji Matsuura on behalf of the design committee.
The second introduces the final panel of the day, responding to a request we made that they compose a letter to future generations. What lessons might be learned from our current circumstances? We encouraged everyone to compose the letter from their heart and not feel they had to have answers. The Nigerian activist Hafsat Abiola-Costello is the first person to speak from the panel. You will also hear me introduce the request we made to all the panelists.
Yuka's Welcome from from the Design Team

Panelists Discuss Their Letters to Future Generations

For more background, here are some additional links:
The Fuji Declaration: The Fuji Declaration calls attention to the infinite potential and divine spark that dwells within every human being, and reminds us that we are part of a living universe that exhibits boundless diversity yet embraces oneness. It calls on us to co-evolve with one another and with nature in a constructive and coherent relationship.
Soul of WoMen: Emerging from the Fuji Declaration, a new campaign called Soul of WoMen was launched in 2016 to activate feminine wisdom and values for a more balanced world. The global celebration of the Soul of WoMen campaign was joined by some 20,000 participants in 109 different countries, with 158 local events.