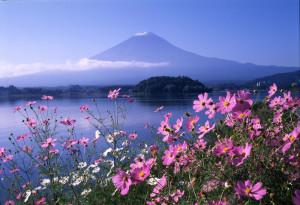 I'm a co-signer of the Fuji Declaration, an "international alliance of individuals and organizations who are united by a commitment to live and collaborate toward the advancement of a more harmonious and flourishing world".  I'm flying to Japan in a few days to participate in a ceremony, held at the base of Mt Fuji, to celebrate the inauguration of the Fuji Declaration.
The Fuji Declaration is "a call to all global citizens to recognize and nurture the full human potential and divine spark within the human spirit to catalyze a timely shift in the course of history".
If you share this calling, come be part of it!
Sign the Declaration, and Register Here to join in the global celebrations on May 17th via live tele-cast.